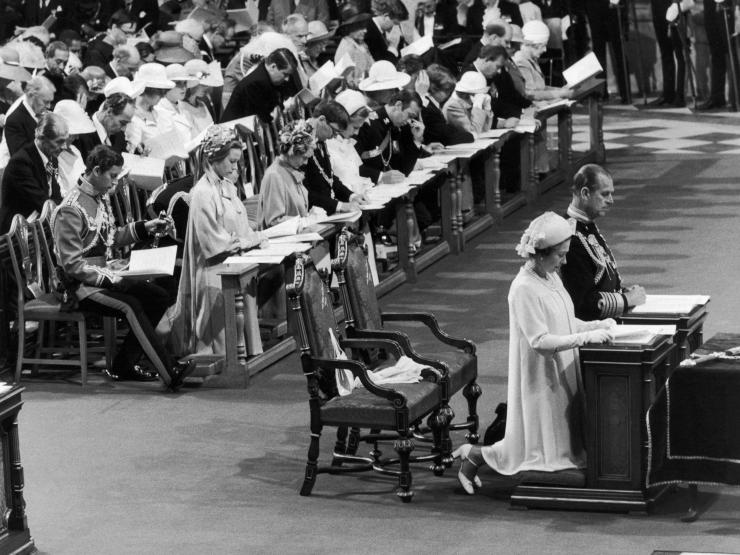 I wrote a piece for Theopolis on the subject of a Christian understanding of sovereignty, occasioned by the death of HM the Queen.
For a woman in nominal possession of such vast powers, perhaps few things left strangers to the British monarchy more confused than the fact that the Queen never really exercised them to get her way. Indeed, the Queen was expected to remain strictly politically neutral, not even casting a vote. Although we might speculate as to her political convictions, preferences, and desires, they were not openly declared. The Queen's importance was not as the leader of a political or social party, but as a unifying representative and figurehead of the family to which all her subjects belong, no matter how fraught our relations, constantly recalling us to the duty and the love by which a people must be sustained.

Such political neutrality might strike many as synonymous with political inconsequentiality, yet in the absence of more overt exercise of power, monarchy can more clearly manifest the symbolic gravity of sovereignty itself and the attractive strength of its spectacles. Besides this, through her quiet dignity and self-possession, the Queen exhibited the power of calm presence as itself a mode of leadership, even apart from self-assertive action. Coupled with the exemplary character of her virtues, the potent nature of such leadership has commonly been referred to in people's tributes. In whatever station of life we might find ourselves, we all have much to learn from reflection upon such modes of power and leadership. Often the greatest power we can exercise will be in quiet mastery of ourselves; in virtuous, self-effacing, and dutiful service; in respect for and dignity in our offices and vocations, and honouring others in theirs. Sovereigns in whatever realms God has placed us, we must also humbly recall people to the source and the dignifying mystery of all sovereignty in our behaviour.
Read the whole thing here.